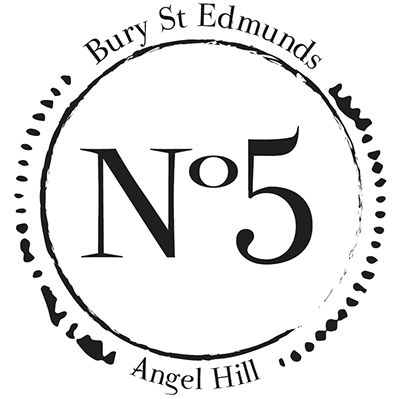 Opening Times
Monday – Sunday
9am – 4pm
Breakfast – 9am – 11am
Breakfast Croissant £9.00
Bacon, poached egg
Toasted Bagel £9.95
Scrambled eggs, bacon or smoked salmon
Eggs Benedict £9.95
Toasted muffin, bacon, poached eggs, homemade hollandaise sauce
Eggs Royale £9.95
Toasted muffin, smoked salmon, poached eggs, homemade hollandaise sauce
Bacon Avocado £9.85
Friendly Loaf sourdough, poached egg
Breakfast Sourdough £9.85
Poached eggs, roasted cherry vine tomatoes
Bacon or smoked salmon or simply plain
Veggie Breakfast Rosti £9.95
Potato rosti, sliced avocado, poached eggs
Add bacon £2.00
Brunchy Bits – 9am – 3pm
Bacon Pretzel Buns £4.75
Buttered and served with tomato sauce, brown sauce, sweet chili or mustard
Homemade Sausage Roll £4.85
Our own recipe sausage meat wrapped in puff pastry.
Smoked Salmon Bagel £6.70
Served with cream cheese
Lunchy Bits – 11am – 3pm
Falafel Wrap £7.90
Our own recipe spiced spinach felafel, red cabbage slaw & sweet chilli mayo
Add bacon for £2.00
Runny Yolk Scotch Egg £7.25
Served with red onion marmalade and coleslaw
Bits On Toast £9.85
Topped toasted sourdough with coleslaw garnish

Roasted cherry tomato, buffalo mozzarella, pesto
Bacon, poached egg
No 5 Bagels £9.95
Loaded toasted bagel with red cabbage slaw

New York Deli – Pastrami, Sauerkraut, pickle, deli mayo
Veggie Deli – Avocado, sauerkraut, pickle, deli mayo
Add Homemade Coleslaw or Caramelised Red Onion Marmalade
£1.50 each
Please ask a member of the team for todays specials
Treats
Baked Croissant £2.20
Add butter and jam for 50p
Homemade Cakes £3.80
Please ask for today's selection
Homemade Fruit Scone £3.45
Butter & jam.
Homemade Cream Scone £3.85
Butter & jam.
Homemade Cheese Scone £3.45
Butter
Toasted Teacake £2.65
Butter & Jam
Soft Drinks
Coca Cola £2.90
Coca Cola Zero/or Diet £2.70
Lemonade £2.70
San Pellegrino £2.80
Sparkling orange, lemon or grapefruit
Dalston's £2.90
Cherry / Rhubarb / Elderflower / Ginger Beer
Mineral Water £2.20
Still / Sparkling
Glass Of Juice £2.00
Orange / Apple
Children's Juice Carton £1.75
Orange / Apple
All Take Away Cans £2.30
Take Away Mineral Water £2.00
Tea & Coffee
Suffolk Artisan Roasted Coffee supplied by Freshpac
Espresso £1.80
Double Espresso £2.30
Macchiato £2.50
Americano £2.60 / £3.10
Cappuccino £2.85 / £3.50
Flat White £2.95
Milky Latte £3.10
Iced Latte £3.70
Mocha £3.50
Chai Latte £3.50
Turmeric Latte £3.50
Matcha Latte £3.50
Hot Chocolate £3.50
Made using 40 % Cocoa
Hot Chocolate Special £4.00
Made using 40 % Cocoa
Novus Whole Leaf Teas: £3.00
Citrus Camomile / Wild Encounter
Egyptian Mint / Sapphire Earl Grey
Dragonwell Green Tea / Spicy Rooibos
Selection of Teas: £2.50
English Breakfast / Lady Grey
Assam / Decaff-Breakfast
Dairy alternatives 40p each
Soya / Almond / Oat / Coconut
Syrups  40p each
Hazelnut / Pumpkin Spice / Caramel / Salted Caramel / Toasted Marshmallow / Honey / Almond / Amaretto / Vanilla 

01284 700853
5 Angel Hill,
Bury St Edmunds, Suffolk, IP33 1UZ